Masungi Georeserve
Here is a little eye candy of Masungi Georeserve before I muddle these perfect pictures with my words.
I know it may seem fake but I promise you, Masungi Georeserve is very real. This sprawling piece of perfection is located only an hour and half away from Manila. Imagine what you can do in 90 minutes. Watch a movie? Get a coffee? Grocery shopping? Or come to this beautiful place and hike in heaven for the morning.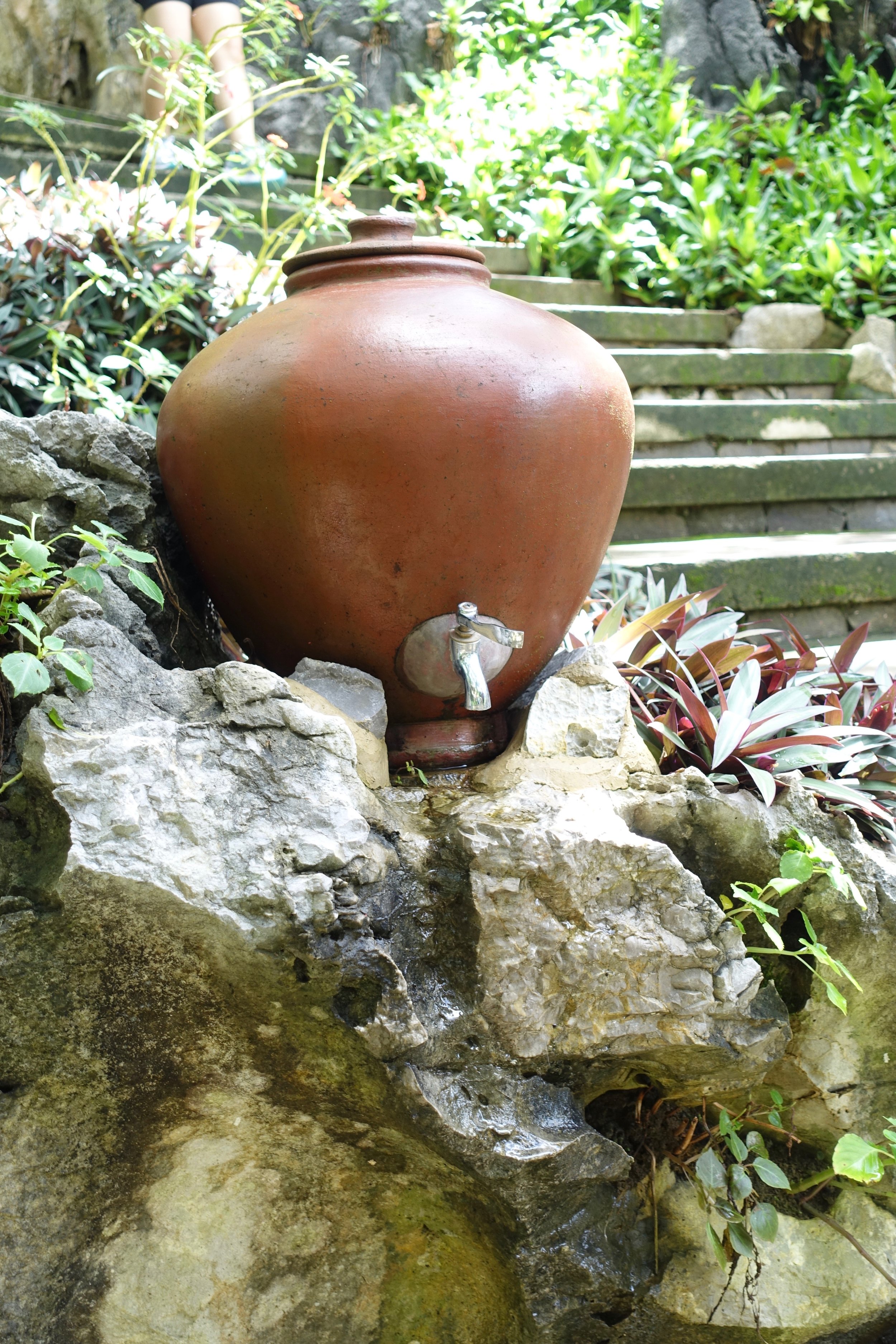 Upon check in you have a short briefing about the georeserve, personal conduct and safety policies.
Every detail was delightful.
Even the bathrooms were dreamy. The glass doors you see below are filled with shells found onsite.
Before you start trekking, stop and learn about the wildlife that calls Masungi home.
The hike is a gradual for both endurance and bravery. The trail is a mix of ropes course and scaling, nothing too difficult. They start you off with a small climb first and then gradually build from there. Masungi Georeserve doesn't allow visitors under 12 years old and you can see why. We were outfitted in helmets but there were no harnesses. I never felt unsafe but I was surprised that they don't require harnesses as some of the ropes course descents were quite steep.
Some parts were steep and narrow but for whatever reason, it never seemed scary.
The Philippines is well known for their fantastic beaches. However, I love finding beauty beyond the beach. Look at the spider web hangout. Unreal!
The beauty did not stop. It was as if around each corner there was something even more breathtaking than before. It is hard to imagine that a place like this really excites so close to Manila. The only reason you believe it, is because you are drinking it in with your own two eyes.
I was impressed by how playful the georeserve was yet also very peaceful. They ask that you do not yell or make too loud of noises for the wildlife and to enhance the experience of other visitors. Beyond that, it really was a playground for explorers! There were swings, hammocks, benches, bridges, rocks, ladders, caves and so much more. While you are there don't forget to play, meditate, exert, overcome, connect and enjoy!
Looking back at these photos exhilarates me and has me wanting to go back and conquer this hike again.
The stark difference of this cave jolted me as we entered.
Moments before we had been scaling down a ropes course, climbing stairs and then it all settled as the reverence crept in with us to this quiet space. The water fountain and the flowers were the cherry on top. When I think of my day spent here, I will think of this photo.
This was the only descent that I imagined myself rolling down on top of people, ha! Don't worry, I didn't.
One of my favorite parts of the hike was this macrame inspired playground. The cinderella swings and oversized hammocks really took me back to simple joys we used to have as a child, just playing.
The photo does not do this swing justice. The swing hung by about 20 feet and had an even larger swinging pendulum.
If Masungi couldn't get more perfect, this fairytale lunch awaited us at the end of our exploration. The wooden cutlery, recycled glass jars and local bananas sang to my soul. My goodness, I love this place. The Philippines is remarkable.
My personal experience was a reflection of how incredibly rich our lives can be while living abroad here in Manila.
This place is so full of wonder, we need these breaks to recharge and energize. I hope we can all take the positivity and gratitude we feel about Masungi and bring it back with us to Manila.
_______________________________
To visit Masungi please visit their website and fill out the reservation calendar and form online. The calendar can fill up fast so make sure you reserve in advance. Each visitor must be 12 years old. Make sure all visitors are able to hike and strong enough to scale a ropes course.
Masungi Georeserve Garden Cottages, Kilometer 47 Marcos Highway, Baras, Rizal, Philippines, 1970 E-mail Address: trail@masungigeoreserve.com