Little Lessons On Becoming Filipino: Higad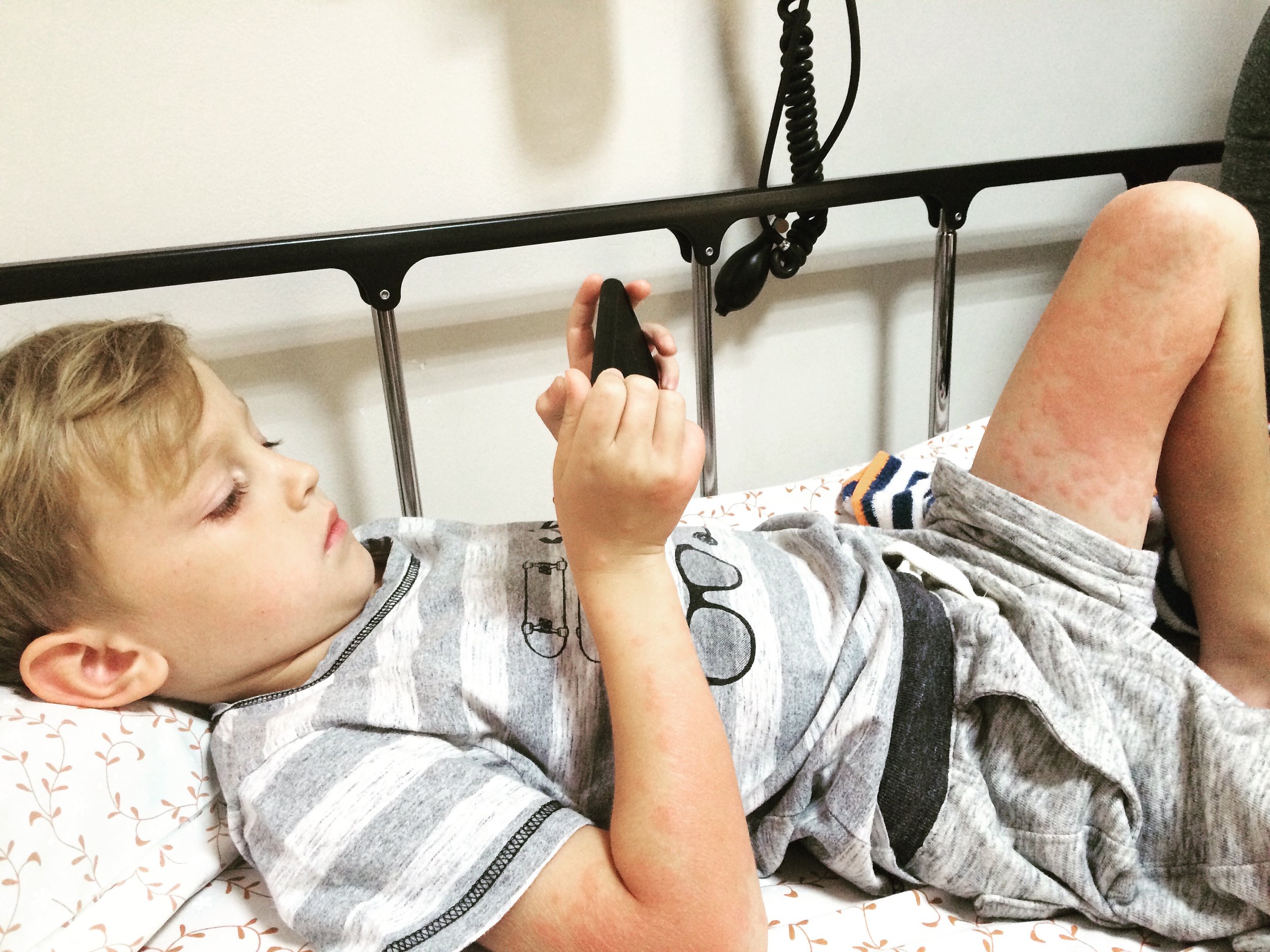 When my 6 year old had an incident with a higad (hairy itchy caterpillar) last year I was almost paralyzed at what to do. I was not Filipino enough to even know what a higad sting was or how to take care of it. To be honest, I was underprepared for how intense the pain was and my poor guy had to suffer through it until I realized the severity as the rash moved across his entire body. A visit to the ER and a shot of Benadryl put our nerves at ease. From that incident, and a few others, I have learned a valuable lesson: Become Filipino. When you know your culture and familiarize yourself with your host-country you enable yourself!
Higad strikes again! We spent a morning at my friend Marie's house in Antipolo on our way to Pacem Eco Park and while Wells was playing downstairs he must have made friends with a higad. Within just a few moments we saw the same symptoms appear, thankfully at a mild rate. In true Filipina probisyana spirit, my friend gathered a bushel of young papaya leaves from her yard and began to make a paste with her mortar and pestle. It didn't take long for the symptoms to slow and eventually subside after it was slathered all over the tiny hand then washed away with vinegar.
These experiences hold so much more than a lesson of the importance of being prepared for a caterpillar sting; they hold the beauty of learning a new culture, a new way of healing, a new way of life. Life abroad exhilarates me. Everyday a new wonder, new smell (not always good but hey, I'll take it), new remedy, a new way of life. These experiences add a richness and depth to my life and I am better for it.
Marie's abode continues to tempt me with the probinsya life. The first visit to her home gave me a taste of slow living, the best kind of living.