Market Tips + Secret Suki List
I wanted to share a piece I recently did for Juana.com.ph because I think this community would appreciate it also. I haven't included the full text and tips but I have included a longer list of all my favorite sukis (regular customer)!
Sharing my list right here!
If you are struggling with Manila life, here is a tip that may help. Ditch your local grocery stores and malls and head to the palengkes and outdoor markets. After sinking my teeth into Manila by visiting artisans, bazaars, museums, workshops and markets I was launched into a whole new culture I had previously been blind to. It unlocked a new world.
Markets are a great place to start immersing yourself in the culture. Begin with wet markets, bazaars, Greenhills or Dapitan. I am willing to bet you'll score some sweet finds and begin to develop a soft spot for these sweaty and often mabajo markets - it is all a part of the experience.
Marketing Basics 101 Full article found here with tips to help you prep for marketing.
Here is a list of my favorite sukis:
1 | Home Decor
Annie of Not Just Jars is located at Dapitan and has enamel ware, mason jars and all other cute things for the home and kitchen. You can shop on her Instagram and she will even send via Grab Express to you promptly. She will contact you when items come in stock as well. Make sure to ask for the 'Amber price'. Annie's contact: 0917-536-0814 and on Facebook.
2 | BASKETS
Rhein at Greenhills has the best selection of abaca baskets, rugs and my favorite nativity. They also just opened a booth in Tiendesitas. If you text her what you are looking for she will contact you when the item is in stock. This suki is very reliable. Rhein's contact: 0918-659-1501
Rhein at GREENHILLS
+63 918 659 1501
Located in the handicraft section at Market Market you will find my local suki for Inabel blankets, pillow cases and kitchen towels. The price is better than other stores in Manila and the selection is way better. The title of the vendor has Inabel or Ilokano in the title.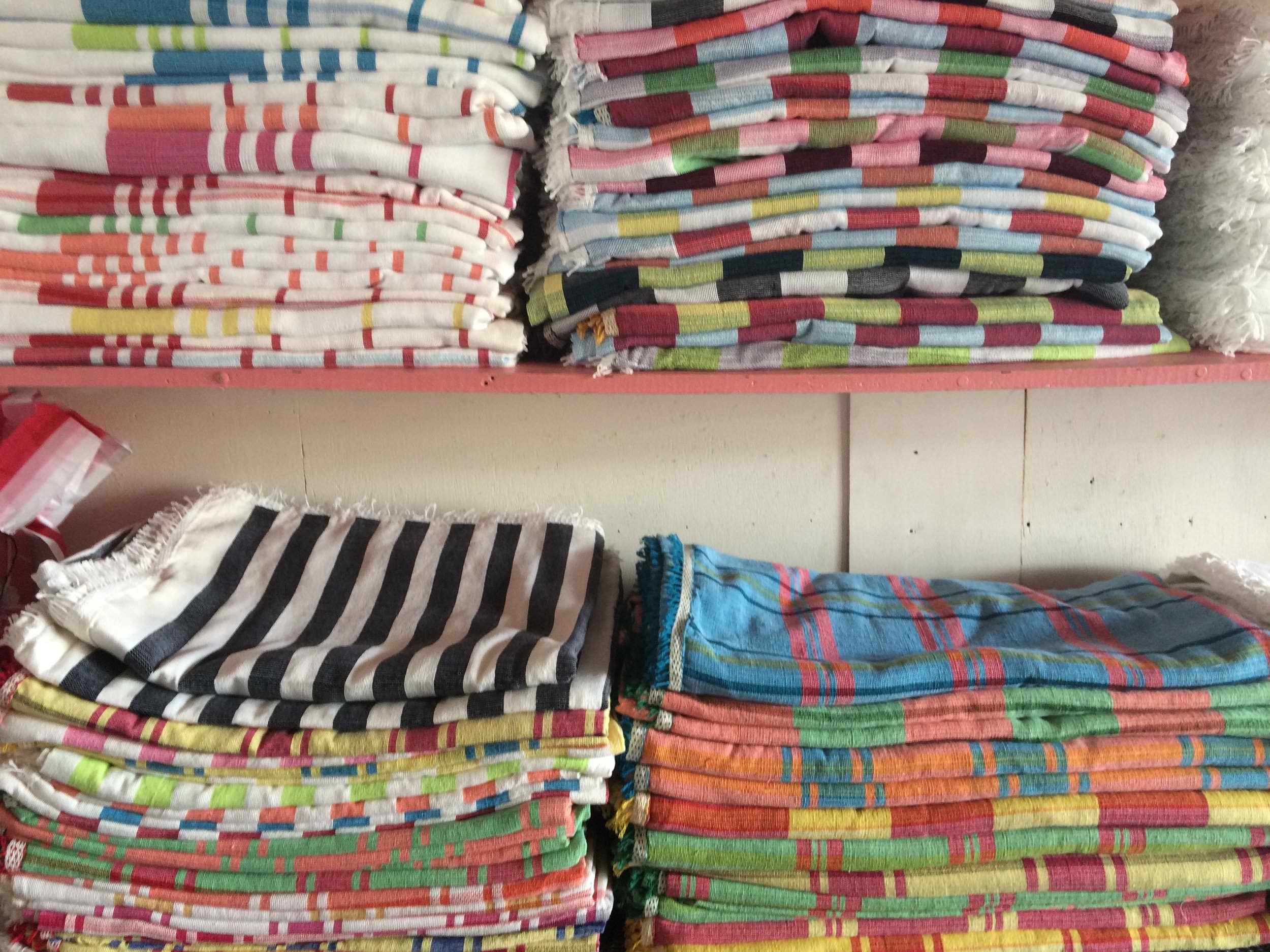 4 | Suman + Baskets
Suman + Baskets - Yes, I have a suman suki, every good foreignay does. Carl of Bud Bud at Salcedo Market and Legaspi has the absolute best suman and stories. Just across from Bud Bud you will find a vendor who has a nice selection of baskets. Not the cheapest but cheaper than Target! You can also order frozen suman to pick up another day or buy frozen to take home and freeze. If the tsokolate or champorado is sold out, ask if they have frozen in the back. The vendors both sell at the Saturday Salcedo Market and Sunday Legaspi Market. Carl's contact (for suman only!): 0917-890-3888
Last year I found a warehouse on Highway 2000 and I told them I was looking for a specific type of fabric. They have contacted me a few times to notify me that they had it in stock. Fabric Contact in Taytay: 0933-865-1645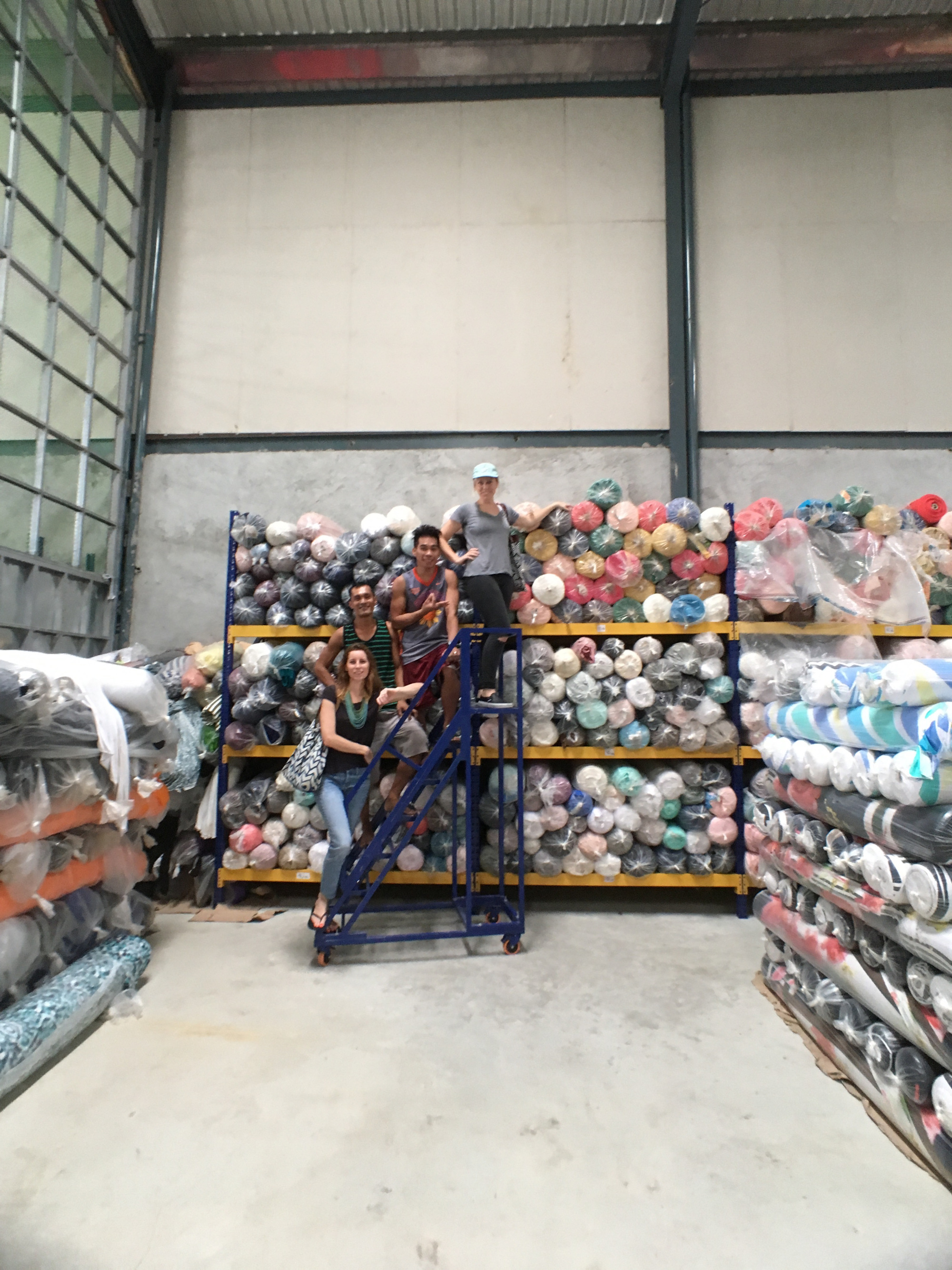 The seamstresses at the Marikina Dry Market are good enough. It isn't the most professional work but one of my favorite skirts was made there. I had them sew six different items and I was pleased with them. Don't have anything too complicated sewn unless it is a dress and you are using one of the professional dress makers located there. Please see blogpost for location details.
Pando has a good shop and made a nice belt for us. I know some have used Pando and were happy with their pieces. I did recently have a reader tell me that she attempted to use one Pando's colleagues and it was not fruitful. Please see details in the post for leather shops in Marikina.
8 | RATTAN
Probably the best suki I have right now. I happened to find them driving down the road in QC and saw a peacock chair. Finding out it was only 3k I got two made and had them delivered three weeks later. Absolutely worth the wait and will be having more pieces made. The workshop is not fancy and very much so a work space with craftsmen. It is located at the end of East Ave before you get on EDSA in Quezon City. Imelda can be reached at 0910-683-3257.
EAST. AVE, Quezon City
0910 683 3257