Say Hello To A New Momma
Hi guys! Notice anything new? Momma got a whole new look! My first handful of posts were originally written on my iPhone in my blogging app. I remember riding in the car home from Rave furiously pounding away on my phone's screen and I couldn't even wait to sit and type the post at my computer. From that amateur beginning, things have gradually progressed.
Sharing my journey has been cathartic and empowering. I would have never guessed that I would be where I am today but all I can say is thank you. Thank you for reading my words, exploring with me, teaching me and embracing me. A Momma Abroad has led me to so much positivity and a priceless community. I'm looking forward to continuing this journey with you by bringing even more hidden gems, resources and easy access to all my Manila finds.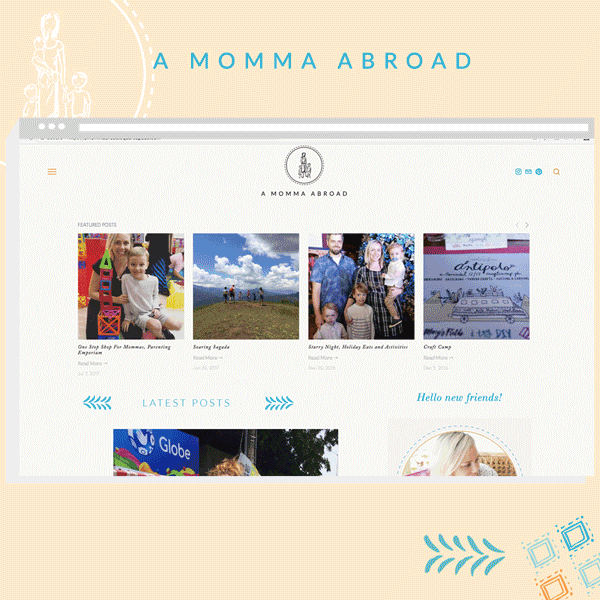 An upgrade for the website has been long overdue and I am so pleased with this new home. My fabulous designer, Rache of The Artist Scientist, has helped dreams come true with the new A Momma Abroad site. Her incredible skills, precision and professionalism were top notch through the whole process. She opened up windows and doors to enhance our community, even many things I never even knew existed! Her whimsical style and my all-over-the-place-white-with-pops-of-color style were fused together to create some magic. I hope you stick around to see the new kick butt features, you do not want to miss out!
PROCESS
Because Rache is super awesome she pretty much held my hand through the whole process. I knew nothing about Trello, little about Google Hangouts and nada about Slack. This sweet girl whipped me into shape real quick. Filling out her questionnaires through Google Docs was a piece of cake, adding inspiration and approving designs via Trello was fantastic and being taught in person and via Google Hangouts how to take control of my site were all major learning experiences for me. Rache's knowledge of all things design and website is incredible, I learned so much!
DESIGN
I wasn't quite ready to let go of my logo Nica Cosio designed for me two years ago. It holds too much sentiment with the boys at my feet and a baby on my hip. That is a big part of AMA, going out and exploring with my littles. Amazing Rache took my beloved stamp and just modified it a bit. Rache also knows of my love for Philippine textiles and sewing. She was able to incorporate a few details throughout the blog that represent my stitching and also Lokal Philippine design. It was such a personal touch that others may not pick up on but resemble the fibers of my story.
Clean + Classic with Pops of Fun & Bold Colors
SPECIAL FEATURES
Embarrassing truth: I didn't even have a search option on my blog until six months ago nor a home button a year ago. I have come a long way! With input from honest friends, dreams I had for the blog and Rache's knowledge A Momma Abroad has some serious kick butt features. The one I am most excited for is the geolocator. I have friends who want to go exploring but they don't know what else is in that particular area, cue the geo locator. Now, all my posts have a tag for their geolocation so you can see what options you have for that specific area. This took a lot of work on Rache's part and some serious coding and I am over the moon with this new feature. You can find the Explore option on the side bar of the site or all the way at the bottom of the page under 'geolocate'.
CATEGORIES
With just five categories the site is easy to navigate and thoroughly organized. Live is where I share short stories about life. These are often cultural or funny love letters to food or an apology to the tabo. Explore focuses on the day trips and outings to be found in Metro Manila. Eat is our table where we feast on recipes, new restaurants and local food. Treasure Hunt has all my hidden gems and treasures that I love sharing. And a new one, Create, is a new place where I share about previous workshops I have taught and let you know about new ones on the horizon. Categories can be found on the side bar.
LITTLE FILMS
I get asked fairly often if we could to more vlogging or YouTube and to be honest, I would love to, but I am pretty thin skinned so negative comments really affect me. For right now I have decided to have a page just for our Little Films. Video is a great way to let readers have more of a real life experience as opposed to photos on Instagram or word in writing. *This is a work in progress and I will slowly being adding more films to the page. Little Films are found near the bottom of the page.
NEWSLETTER
While I am an over-sharer I don't share all my secrets. If you sign up for my newsletter I will spill the beans on my most secret tips, places and discounts. It will be worth it, I promise. Plus, I won't bug you too much and will only send my newsletter out once a month. Newsletter can be found at the bottom of the page.
I hope that you find the site more intuitive and full of golden nuggets for you. Thanks to the Artist Scientist for bringing this to life. Again, thank you so much for your readership, for your encouragement and for your friendship.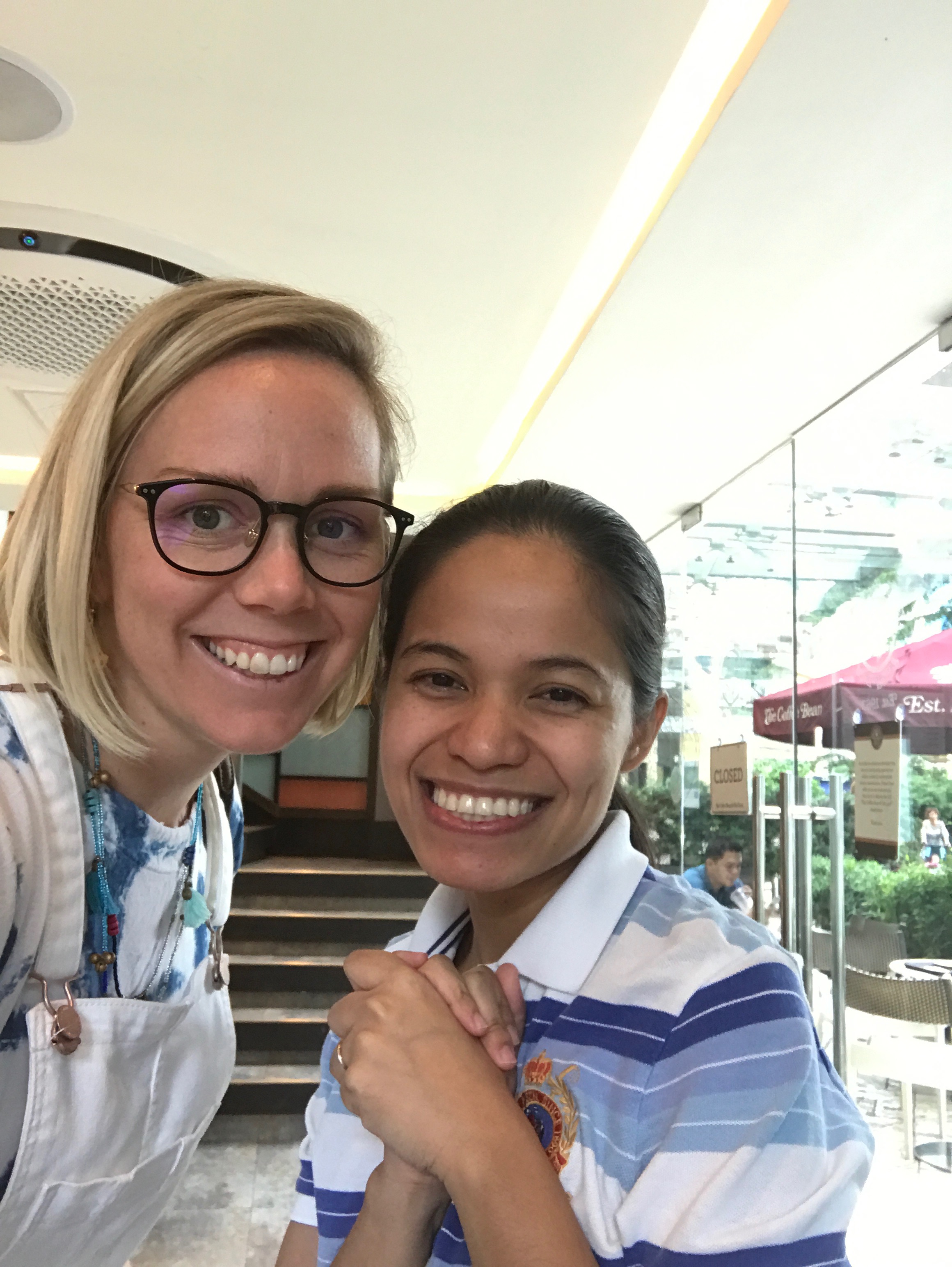 Rache of The Artist Scientist
www.THEARTISTSCIENTIST.cOM
Happy exploring.
Love,
Amber
p.s. Rache has SquareSpace intro classes every Saturday in July and August in BGC. I highly recommend you try one.