Sidcor Sunday Market
I'm telling you right now, Sidcor Market is the place to be. No frills, unpretentious, just good prices and good finds. Sidcor Sunday Market is the epitome of a Filipino weekend market and you need to experience it for yourself.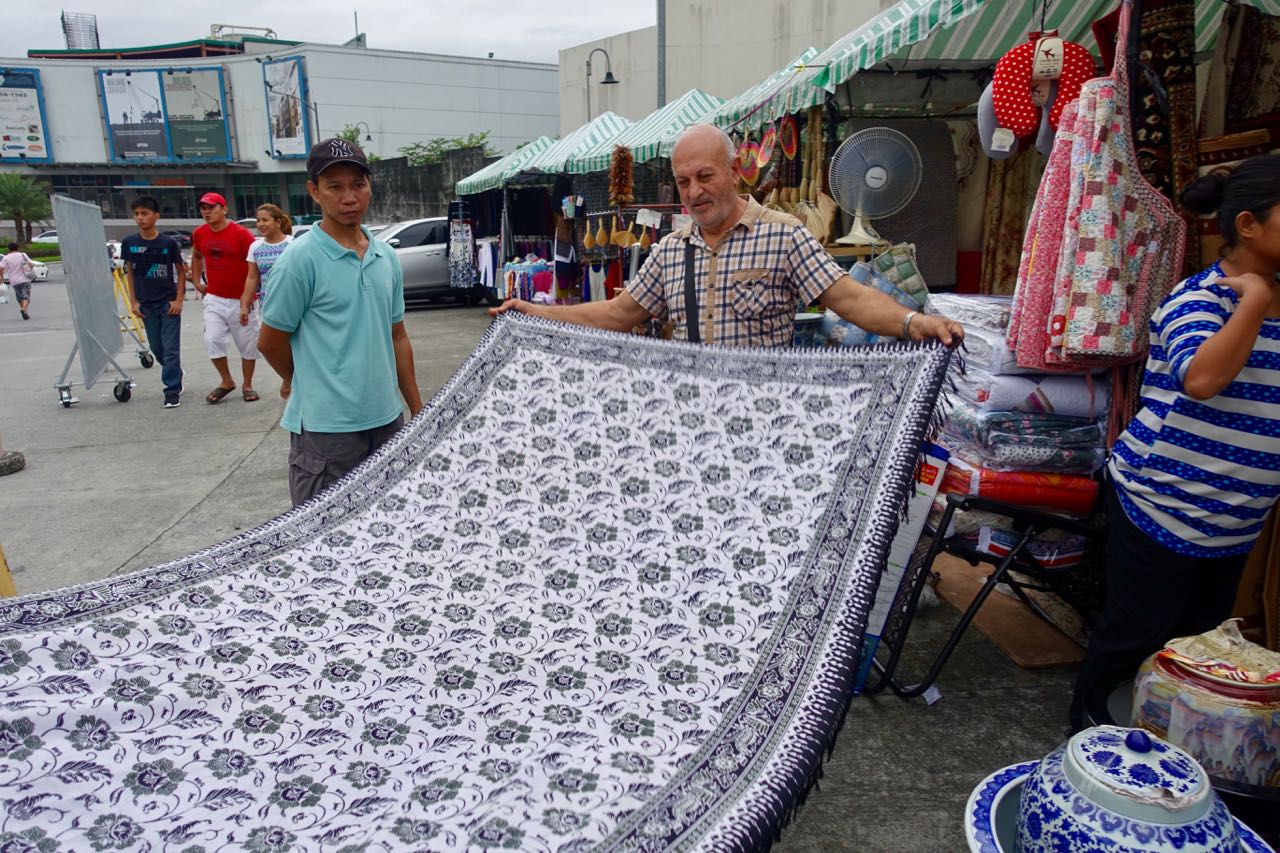 imported from the middle east
You will find it all at Sidcor Market. Clothes, they're here. Toys, they're here. Kaldereta, it's here. Buko juice, it's here. Home decor, yup Sidcor has it. The trick to getting the full experience of Sidcor is hitting the market early before it gets too hot and before the crowds grow beyond comfort. This particular morning my little guy and I headed out around 7:30 am, as you can see he was still in his pajamas.
Curated markets are eye catching but I love a sprawling market that has it all. You will find imported goods, Filipino foods and local handicrafts all at Sidcor Market. We spent a great deal of our time at the entrance section because of the handicrafts and then the remaining time in the food. We didn't even enter the clothing, toys, make up, accesories or plants and whatever else there is.
A grocery store visit hasn't been complete without my flour sack bags since 2009! It made me so happy to learn they are made right in our home city of Pasig. Craftcha can be reached through FB for orders or special projects.
My gulai, the ceramics y'all! They were incredible. And yes, the prices were good.
Three patches for 100php lang.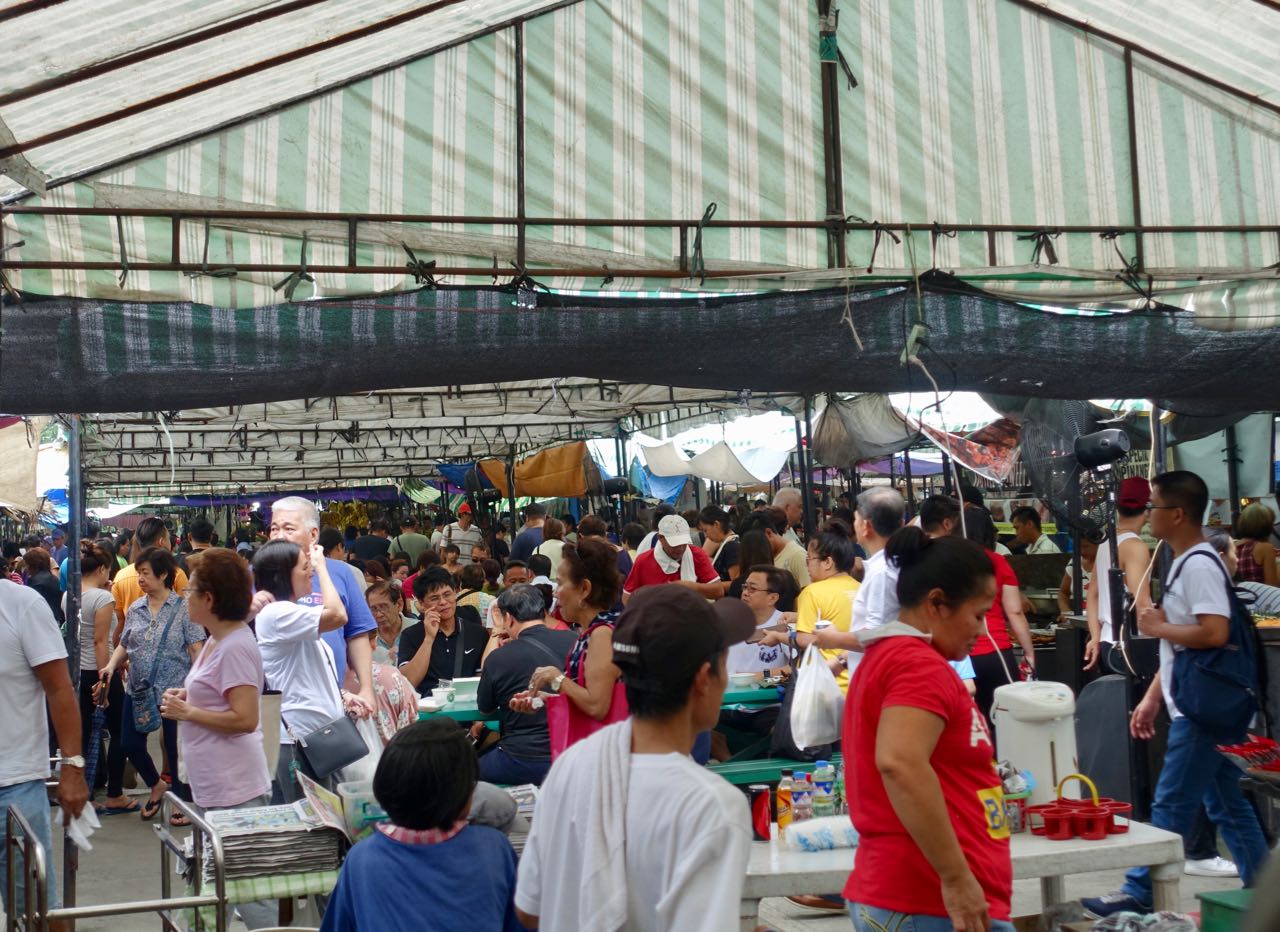 I was so tempted by these potatoes and beef kaldereta.
He loves suman like his momma!
The biggest. The baddest. The best lumpia.
home of the best lumpia and shrimp tempura. Take home for lunch after marketing.
I was "Yes Mom" this particular visit. "Can I have a corn dog?" "Yes!" "Can I have juice?" "Yes!"He's my bunso and we had been marketing for two hours already so I gave in.
Fresh Fruits Produce and Meat
Living in Hawaii for four years was great preparation for living in Manila. I got used to cockroaches and chicken feet. As a young college student I was out for a running one warm Saturday morning and vividly remember as I crossed the bridge from Kahuku to Laie I looked down and saw fresh cut chicken feet, image similar to the one above. It freaked me out then, it doesn't even phase me now. Oh how I've grown!
Little buddy learning from Kuya about market life. As we admired the flippant fish one actually jumped out of the container and nearly landed on us. Wells and I both squealed out of shock and then followed it with a rolling laughter at the absurdity of it all. Ah, I love our life here.
Finishing off our marketing day with bicho bicho. Ah Manila, you throw so many gifts my way. How can I ever repay you? I'll try my best by sharing the love here on this blog of mine.
Sidcor Market is every Sunday from 6 am - 2 pm and located at Eton Centris in Quezon City. We took an Uber there and home and it was very convenient.