Filipina Entrepreneurs
Filipina Entrepreneurs is one of the first series I ever wrote on A Momma Abroad. As I began to assimilate and create a barkada I learned from Filipina friends how many were small business owners. I am still in awe of the entrepreneurial spirit that exist in Filipinas. They have an idea and chase after it! During this series I like to showcase a handful of selected Filipina entrepreneurs and their stories. I hope you are as inspired as I am. You can read other pieces from this series here, here and here.
The Artist Scientist
First up is my creative girl, Rache De Luna, of The Artist Scientist. If you didn't notice already, A Momma Abroad got a fancy new make over thanks to brilliant Rache. Rache fuses her precision and creativity together to perfectly execute your dream brand and website. I asked Rache to share a little bit about how she jumped the gap from engineer to digital artist. What she shares below is the inspiration and magic I find in Filipina entrepreneurs.
I'm Rache, the creative boss behind The Artist Scientist, an engineer by profession but ALWAYS a CREATIVE at heart.
I used to believe that I won't earn enough pursuing art; hence, the college degree. It was when I was preparing for my wedding that I discovered my love for calligraphy and rekindled my love for design. Eventually, it was motherhood that made me muster enough courage to leave my day job, pursue a career that plays to my strengths, create and do business on my own terms, and live the life that I want.
I used to believe that entrepreneurship is only for those born rich. I've such humble roots and my "ultimate dream" WAS to work for a big company. I realized: that "ultimate dream" was too limiting.
It was by investing in new skills & by discovering more of what I can do that I learned to DREAM BIGGER . While my life & career are no way perfect, I know that every day I'm only doing the work that I love - inspiring other creatives and building aspirational brands along the way.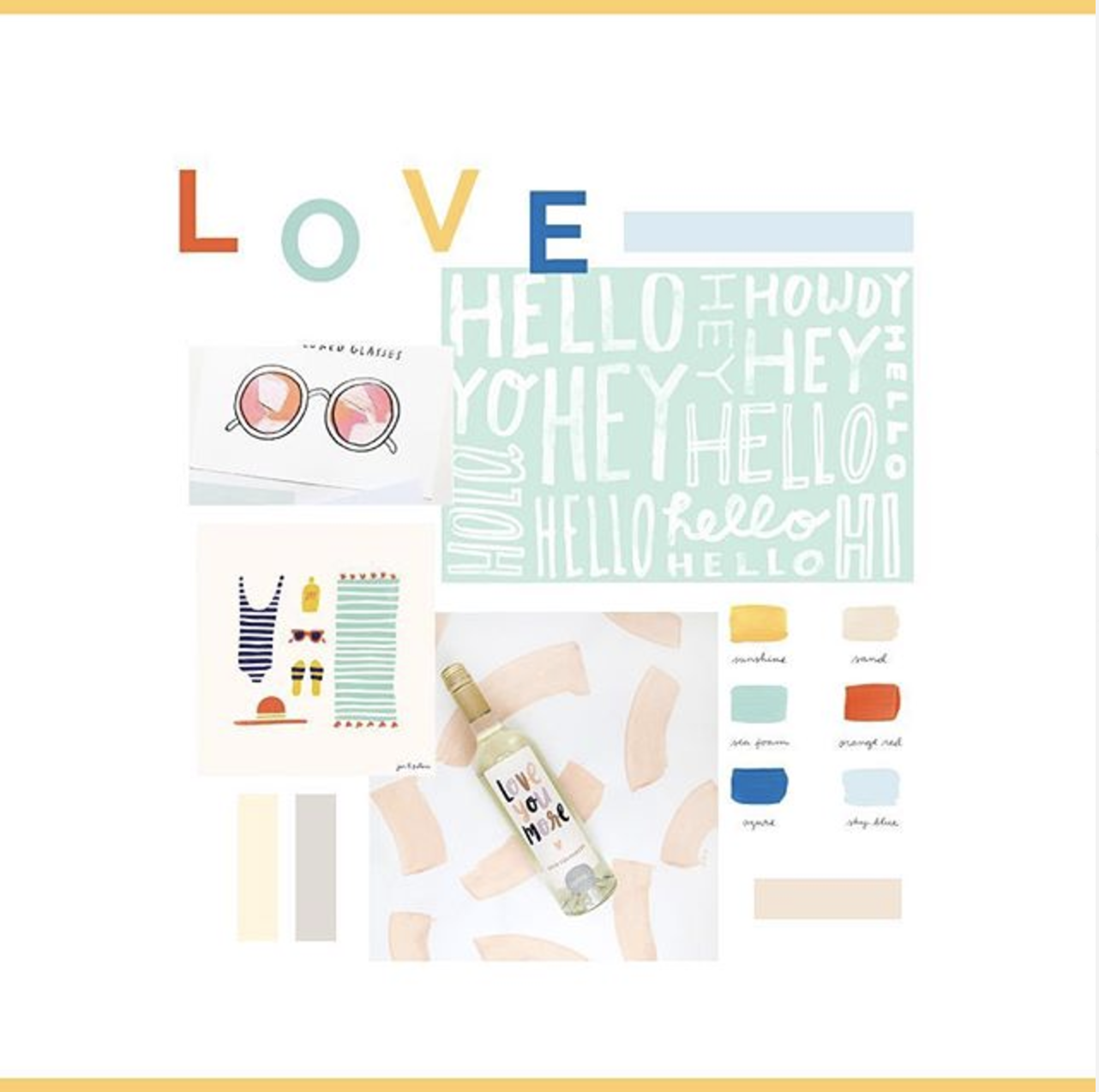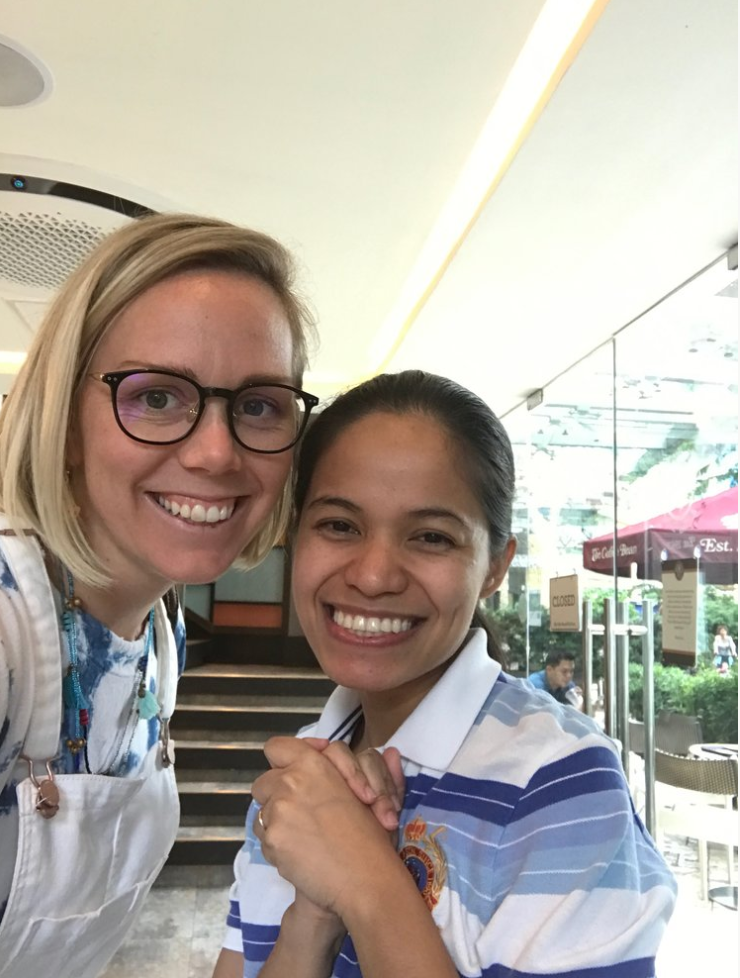 After one of our many meetings at coffe bean and tea leaf. rache has left me inspired to follow my dreams. and given me a beautiful site to do just that.
One Earth Organics
As you have probably noticed I ain't a skin care girl but now that I have reached my 30's and live in Asia where they practice amazing skin care I decided to give it a go. I recently attended the celebration of a small start up, One Earth Organics, launch into the big league Beauty Bar. Tyff Short's success story is worthy of a listen and leaves you chasing big dreams. Her story was that of a Call Center Executive Assistant by day and skin care guru by night. Feeling helpless with the options on the market she pulled her hair up and got to work creating her own organic skin care line. Instagram and Facebook carried her dreams along until she pulled her big break with the bizarre phenomenon, "Under Arm Therapy" which is essentially armpit whitener. This rolled out the popular hashtag, #kilikiliselfie and brought a community together. Tyff started with small desire for down to earth good skin care products and is now booming in Beauty Bar's across the country. Did I mention she is a single mother? For all of this I say, "You go girl!"
Every night for the past month I have religiously been slathering rosehip oil on my dark spots in hopes to lighten those suckers up. I am always amazed that while I am rubbing oil on my face it doesn't feel nor leave a greasy residue. PSA: the deodorant is the bomb! For any of you health nuts out there, the Antibac Deo Spray contains absolutely no aluminum or other junk metals you don't want seeping into your body. I have tried a number of natural deodorants and this is the only one that keeps the stink away and doesn't put harmful ingredients in my body.
Thanks Sheila for taking the only portraits I have had in the last ten years.
Mommy Mundo is the ultimate mommy community for mothers all over the country. The mission of Mommy Mundo is to support, inspire, connect and journey with you through motherhood. Founded by Filipina Entrepreneru, Janice Villanueva, saw a need for mothers to come together and support and share through workshops, forums, events and activities. She has also curated the leading mommy expo with only the best handpicked products and resources to support parents and families on their journeys. Janice has created a market for mothers to access a selection of health professionals, baby carriers, children's literature, postpartum products and educational toys to name a few. I love how she explained the mission of the Momfluence Network.
"When we become mothers, we naturally become influencers. We not only influence the lives of our children, but we also influence the lives of those around us – our helpers at home, our colleagues at work, our friends, our neighbors, our community. We want to make the world a better place for our children, so naturally we want to do our part in making that better world happen. But because of your unique place and standing, you take your influence a step further, a step out of your home and onto the homes of thousands of others. And it truly fills our heart with joy when we see you make use of your reach and influence to communicate proper information, support worthwhile causes, champion critical advocacies, and help create positive change. That's purposeful influence – using your talents and abilities to help make the world a better place for our children and our children's children"
OUR FEARLESS LEADER AND DOER OF GOOD, JANICE VILLANUEVA
Celebrating and fiestas are such an ingrained practice in Filipino culture it is only proper that such an event would be decked out so beautifully. Held at Diamond Residences Makati, I felt whisked away for an afternoon of kid free Amber time. I actually pulled out the triple threat: hair, make up and clothes on. I know, it was a big deal.
michelle was my first friend on social media.she is constantly connecting people and doing good. she is the country head of best buddies organization and an active down syndrome advocate.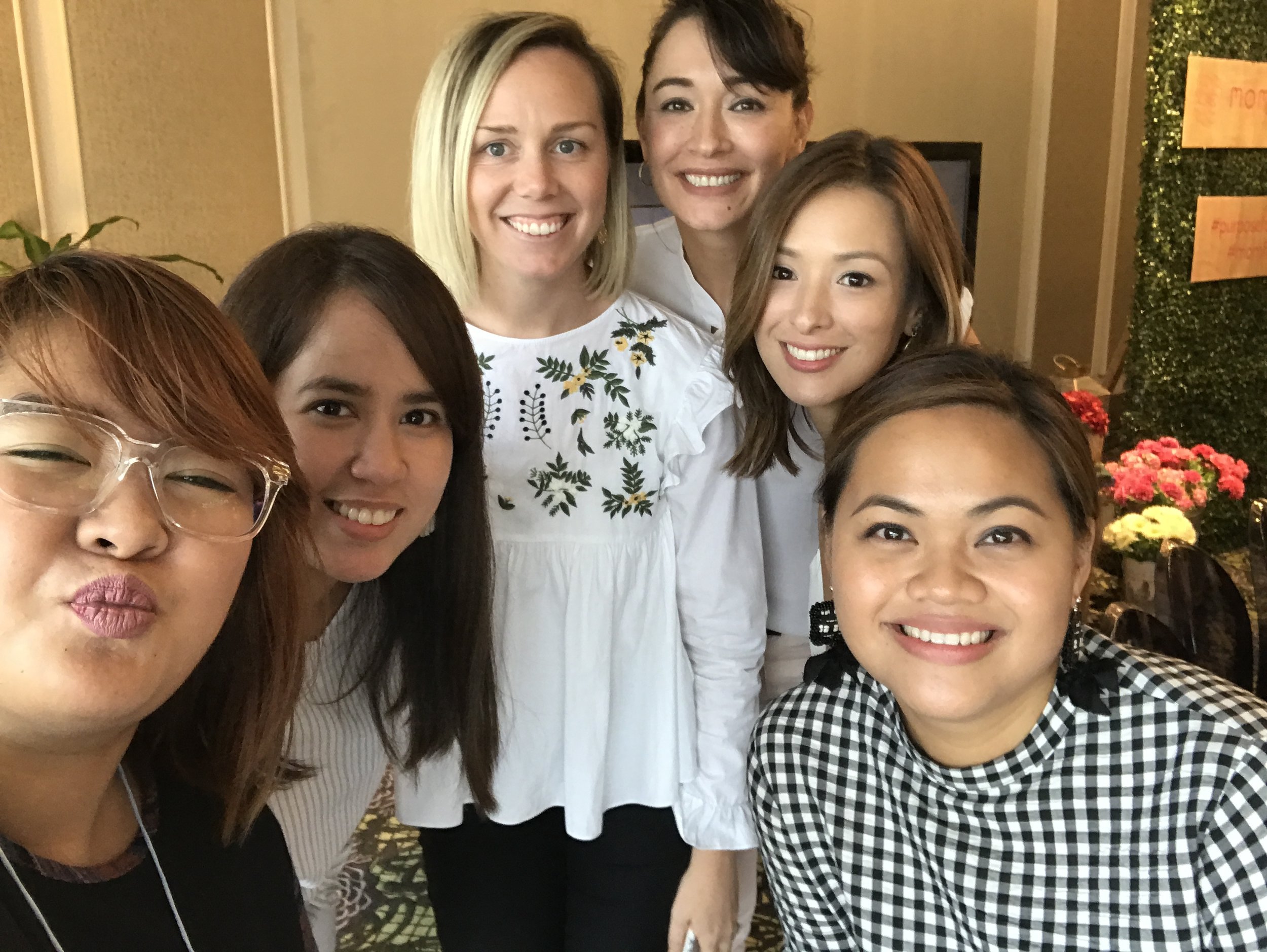 RJ of Ang Buhay lokal shows the explorations of her young millenial family while candidly expressing the hardships of motherhood. Sabs of Sinfully Sabrina brings the heat to her blog with approachable recipes for the most unseasoned chef. Michelle previously mentioned above. Lastly, two of the Baby Barangay mommas, Nicole Hernandez who has the most entertaining ig stories with her neighborhood brood of boys- I identify with so much and Bianca Santiago who is a fashion editor turned mom not to mention, she is as real as they come.
One of the best reads I have come across in terms of blogging is Design*Sponge's State Of The Blog Union 2017. She covers blog dynamics in what blogging looks like now, the financial eco system and the reality that we don't know what it will even look like in two months. My favorite words of wisdom she shared resonated so deep with me.
The creamiest tarts hailing from Korea. Local entrepreneur bringing international brands locally.
Super heroes need fuel too! Mom Hack: dilute Mott's Apple Juice with water 1:1 equal parts, your kids will never know!
My go to backpack for mums. I happen to win at the event and am so in love! I take to to muay thai, picnics and any other day trips. All you need to know is: pockets galore.