How To Use This Blog: New Events Page + Calendar
Magandang Umaga October!
And hello to you to also! Thanks for being here. Really, our time is so limited and I am so grateful you chose to spend some of it with me. I try my best not to waste time but always give an offering. Today's offering is a new feature on my blog. Over the last nine months I have worked hard to have more in-person connection with my AMA community. Social Media platforms are a great starting place but they really should just be a starting place. I like to view them as a great place for an invitation for real life & in person connection.
To support in-person connection I have created a feature on the blog, New Events + Calendar page!
I hope you'll take the time to browse and see if there is something here for you. On each date all the information should be found, even an easy button to sign up right there!
I hope to see you more of you, In Real Life!
On the left side of AMA website you will see 3 orange toggle bars. Hit those toggle bars and they will take you to a drop down menu wit the choice of, 'New Events,' from there you'll be directed to the current calendar month.
How To Use It|
Once you see the dates clearly laid out, all you have to do is be curious! Go ahead, click on a date and read more about what's happening. At the bottom of every post is an easy way to sign up for the event right then and there. Some events are free and some events have a fee. There is more coming and will be something for everyone!
Press Play|
For those of you who prefer a video, press play. :)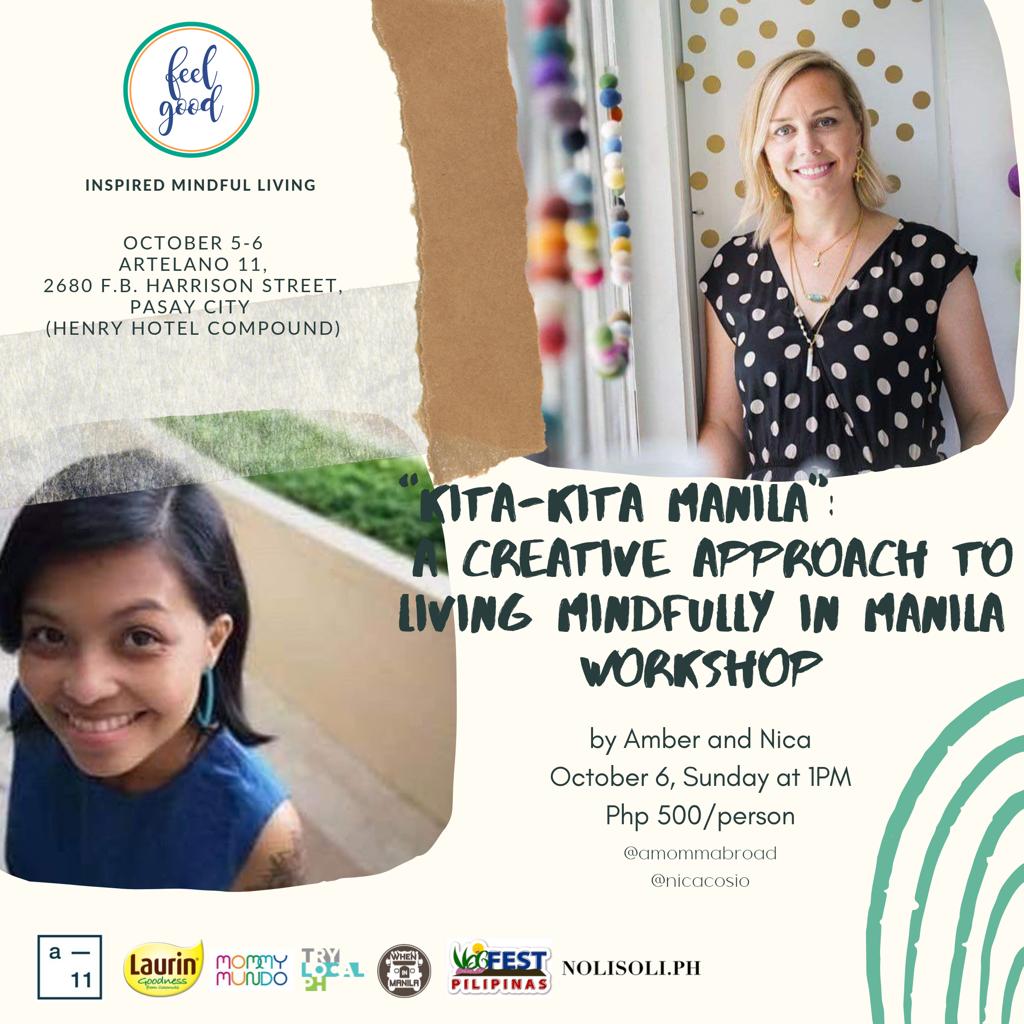 october 6 i will be at the first ever feel good fair launching my first ever workshop with nica cosio titled, "Kita-Kita Manila: A Creative approach to living mindfully in manila." I hope to see you there! email me at: amber@amommabroad.com
On october 24th aurora and i have our regular manila love workshop, at home in manila, at home with yourself. We'd love to see you there! Sign up here.